Andrew J. Melillo (1939 – 2011)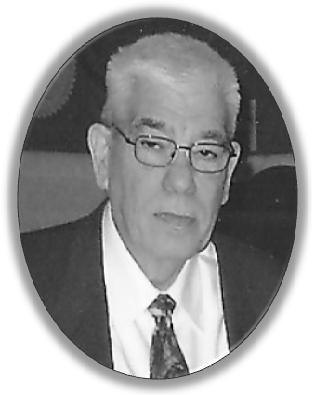 Born August 23, 1939 in Newark NJ, Andrew J. Melillo, is the son of Scotch and Italian parentage. At the age of 17 he joined the US. Navy from 1956 to 1960 and served most of his time, as Chief Petty Officer at the Clooney Naval Base in Derry, Northern Ireland. Assigned to the radio communications unit, he had considerable association with the people of Derry; it is also where he met his loving wife Dora Doherty Melillo.
A Senior Clerk with the Essex County Sheriff's Office, Andy retired in 2002 and quickly returned to his adopted home in Derry, Northern Ireland.
Through his Derry family and connections, Andy was acutely aware of the injustices that were being handed down upon the Irish people by an oppressive British state. As a result Andy spent many evenings walking the picket line in front of the British Consulate on Third Avenue and anywhere else people were needed to be a presence.
Along with his wife, Dora, and many others, they started the New Jersey Chapter of The Irish American Unity Conference. The IAUC was a very successful organization in making the general public aware of the many human rights violations occurring throughout the six counties. Their first symposium included addresses by many dignitaries at the time, including Richard Harvey, Esq., Monsignor Kevin Flanagan and Elizabeth O'Hara.
Andy also worked hand in hand with another support group named, Concerned Women. The Concerned Women's main platform was to provide support to the families of republican prisoners.
Andy would have been considered a friend and colleague of many of the previous recipients of this honor, having shared his home in South Orange for many events that may not have been considered mainstream in the eyes of public opinion.
His dedication to the Irish cause carried through to his retirement years in Derry. Andy was a civilian observer during the supergrass trial of informant Raymond Gilmour and he became an Irish citizen where he very proudly voted in the local elections. A host of prominent republican politicians often visited his home on the Northland Road and were on hand to accompany him for his first national vote.
Andy loved being part of the Irish heritage, culture and struggle. He was very proud of his Derry connections and family. He is fondly remembered as the "Derry Yank".
Andrew John Melillo passed away in Derry, Northern Ireland, on November 4, 2011. He was the loving husband of Dora for 50 years; father of Drew and Lisa; a loving grandfather to Aisling, Katie, Mollie, Steven, Patrick and Kevin; dear father-in-law to David and Pauline; brother to Janice and Tommy and uncle to many nieces and nephews.
Click here to download and view video
---
GRAVE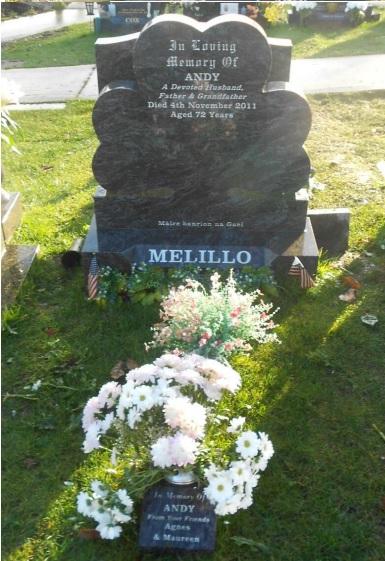 ---
Back to Biographies Posted 4/2//2016