Eileen M. Henry (1929 – 2007)
A Remarkable Irish Woman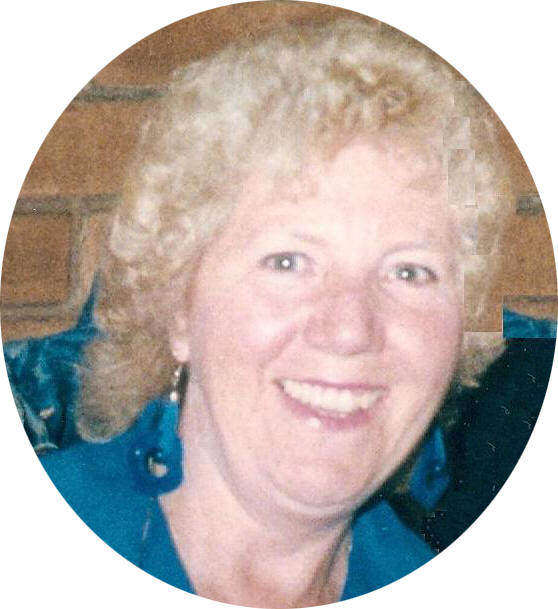 Everyone thought Eileen would live to be 100, but what we've come to realize is that she easily lived 100 years worth in her 78 on earth. Family and friends were devastated at her transition to Heaven November 4, 2007 after a short time in hospital after being diagnosed with both Hodgkins and Non Hodgkins Lymphoma. She did, in true Eileen Henry form, fight the good fight for ten weeks and gave her family more time than expected by doctors to celebrate her as the most wonderful Wife, Mother, Mother-in-law, Grandmother, Sister, Aunt, Neighbor and Friend. All are sure God must have had a very special mission in Heaven for her to accomplish.
Eileen was one of seven born and raised in Omeath, Co. Louth, Ireland, then attended nursing school in Huddersfield, England where in 1951 she met and married her wonderful husband Joseph Henry (July 18, 1919 - February 19, 2011) who was one of eight born and raised in Attymas, Co. Mayo, Ireland. They crossed the Atlantic on the Moritania, lived in Jersey City where she worked as a nurse and Joe worked for Acme Supermarket and they started their family of six children, then moved to Kearny in 1963 to raise the family and where Eileen was a nurse at West Hudson Hospital. Eileen and Joe retired to Holiday City Berkeley in Toms River in 1989.
Eileen and Joe left many devastated loved ones behind: six children: sons Edmund Henry of Tuckerton, John Henry and his wife Jennifer of Old Bridge and Joseph P. Henry and his Wife Lorna of Wayne; daughters Anne Marie Hart and her husband James of Dungannon, Co. Tyrone, Ireland; Kathleen Loeffler of Brielle, New Jersey and Florida; and Mary Adams and her husband Jeffrey of Toms River; nineteen grandchildren, seven great grandchildren: two sisters, Mary Hardy in Oakland, California and Philomena Finn and her husband Ken and family of Freehold; and many, many loving nieces and nephews throughout The U. S. and Ireland.
Eileen was a member of the Co. Louth Society, belonged to the Society of Irish Nurses and marched in the New York City S1. Patrick's Day parade for many, many years; she was a member of the Irish American Club and was a founding member of the S1. Brendan's Gaelic Football Club, both of Kearny. She was the first female Grand Marshal of a S1. Patrick's Day Parade in the State of New Jersey in Kearny in 1982. She was actively involved in the tri-state area's Irish community spreading her great love for Irish music, culture and dance. She encouraged and supported her son and three daughters into Irish Step dancing long before Riverdance made it popular and was proud to tell people even until recently that her daughters danced on the stages of Carnegie Hall and the Garden State Arts Center. She encouraged her sons John and Joe to play the drums for Gaelic Bag-pipe bands in which they play actively to this day.
Eileen loved life, loved people, had a huge, generous heart always thought of others, remained actively involved throughout her life in her children's schools, her church community, community charities and community volunteerism. A constant source of inspiration and good cheer to countless people, her illuminating smile and lively conversation would pick up spirits of all whose lives she touched. She loved the dances, to go to the beach, to walk the dog and even began the practice of Yoga at 75. She loved to sit and chat over a good cup of tea. She had countless friends and enjoyed good health up until August 2007. She was a wonderful human being many were proud to know, especially her beloved husband who missed her dearly until he joined her in Heaven in February 2011, and her children who still miss her greatly. Eileen lived a wonderful, fulfilling, charitable and fun life enjoying every minute on God's green earth. She is missed every day by those who loved her who remain assured she is eternally connected to each one of us, and will watch over us as an Irish Angel from Heaven. ##
By: Mary Henry Adams 7/16/13
Click HERE to view video tribute to Eileen M. Henry
---
HEADSTONE