Thomas Dunn (1921 – 1998)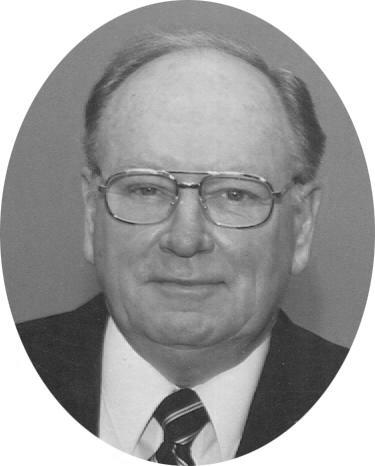 Tom Dunn was born April 9,1921 in the "Port" section of Elizabeth, New Jersey to Mary Ellen (Moran) and James Joseph Dunne from the Parish of Tooraneena, Co. Waterford. The second of six children, Tom graduated from St. Mary of the Assumption High School in Elizabeth.
During WWII he served in combat as an aerial gunner with the United States Navy in the Pacific. He was decorated with the Distinguished Flying Cross and the Air Medal.
As a young labor leader after the War, he was a founder of Local1470, LB.E.W, at Western Electric in Kearney.
Tom Dunn's public life and career in elective office began in 1950 and spanned more than 40 years. He served with distinction as a member of the Elizabeth City Council, Union County Board of Chosen Freeholders, and the first Executive Secretary of the Elizabeth Parking Authority. He served as Mayor of the City Of Elizabeth from January 1, 1965 through December 31, 1992. He was a State Senator from 1974 to 1978 and a member of the New Jersey General Assembly from 1992 to 1994.
Tom was a lover of all things Irish. He was a loyal supporter of all Irish Fraternal, cultural and charitable organizations. He was concerned with the plight of Irish Political Prisoners especially during the hunger strike of 1981. From 1974 through 1992 he hosted the Tom Dunn " Irish Radio Show'. The show featured both traditional and popular Irish music and was a vehicle for promoting Irish cultural events and the cause of Irish Freedom.
In 1982 he founded the Thornsticks, an organization whose primary purpose was to propagate pride in one's Irish ancestry and to help families in need. Tom lived the Thornsticks Credo, which is:
Thornsticks are a proud lot! To become one I have sworn that at least one of my parents, grandparents or great grandparents was born in Ireland. I am passionately proud of this birthright. As a means of thanking God for my Heritage, I pledge to strive for betterment of my inner self and my external demeanor. As a Thornstick, I commit myself to propagating pride in my Irish Heritage, in Irish Culture, and in Irish Customs. I will strive always to keep alive all those things, difficult to define, that make the Irish a little different than others. As a loyal American, fiercely proud of my Irish Roots and ever mindful of my short time on this Earth, I swear to do all within my power to make life more comfortable and productive for others. I pledge to engage in Thornstick activities that will strengthen the bonds of Friendship, Respect and Understanding between the USA and Ireland. As a Thornstick I will actively participate without publicity, fanfare or personal reward.
During his lifetime Tom never missed an opportunity to travel to Ireland where he had many friends,
He was married for 44 years to his high school sweetheart, Ruth Thomas. Ruth passed away in August 1989. They had two children, Tom Jr. and Kathleen Priestley, as well as, three grandchildren, Brian, Mairin and Meghan. His second wife, Sally, resides in Elizabeth. Tom passed away on February 11,1998.
Click HERE to view video tribute to Thomas Dunn