John F. Cryan (1929 - 2005)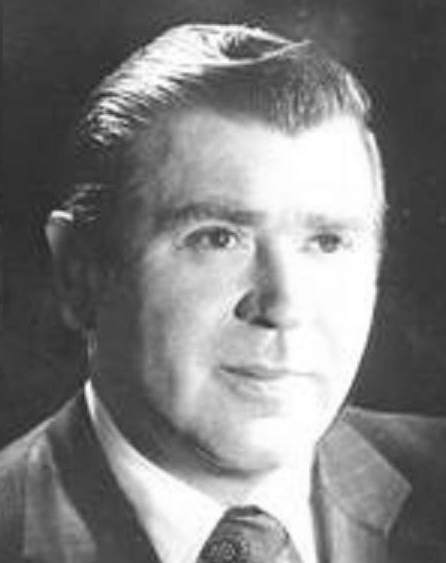 John F. Cryan, the son of Michael and Martha (Satchwell) Cryan, was born May 6th 1929 in Baslick, Castlerea, Co Roscommon. He was the second of eight children born to the family.
John immigrated to the Unites States in 1948 and later secured employment at the Prudential Insurance Company, Newark New Jersey.
Thereafter he served in the United States Army during the Korean Conflict and retired with the rank of Staff Sergeant. He began employment with the Public Service Transport as a Subway/Bus driver from 1959 until 1960.
In May 1955 John married the former Mary Carr of Newark New Jersey, whose parents traced their roots to Co Donegal. Mary and John had seven children- Michael, Mary, Ann, John, Edward, Joseph and James and were grandparents to eight grandchildren.
In October 1950, John opened the first of many Tavern/Restaurant businesses on 1101 South Orange Ave, in Vailsburg. John earned a reputation as a successful businessman and restaurateur during his forty years in the business. Cryan's Beef and Ale in South Orange, NJ, family operated for almost three decades has enjoyed a reputation for fine food, good drink and a home away from home for Irish immigrants. He was a great friend to the many Irish from Castlerea and Co. Roscommon who arrived in the States for the first time seeking employment. He would do everything he could to make sure that they got a job and were properly looked after.
John entered government service initially as a Commissioner of the Newark Parking Authority. In November 1965 he was elected a member of the New Jersey General Assembly where he served until his appointment as Essex County Under sheriff in March 1967. Later he was elected Sheriff of Essex County, New Jersey largest county in November 1970 and he served for nine years.
At the onset of the renewed freedom struggle in Ireland in the late 1960s, a number of organizations in New Jersey commenced campaigning for an end to the corruptive British presence in Ireland and started raising money for the dependants of the ever-increasing numbers of Irish political prisoner. John Cryan support was critical to the success of these events throughout NJ.
In 1974 the US. Government, bowing to British pressure, introduced a policy of denying entry visas to proponents of Eire Nua including O'Brádaigh and Ó Conaill. This Visa Denial policy was a bone of contention and a rallying point for Irish American activists directed by John Cryan a close friend of Peter Rodino, Chairman of the House Judiciary Committee.
As a result of pressure exerted by these activists Peter Rodino ordered an official US Congressional delegation be sent to Ireland and England to determine if the policy was justified or a ploy to support the British presence in Ireland. The bipartisan delegation led by two members of the Judiciary, Rep. Joshua Eilberg (D. PA) and Hamilton Fish (R.NY) visited Ireland and England in September 1978 and concluded in an official report 'that all those who applied for visas should be allowed into the United States and none excluded'
The 1978 Congressional inquiry report published in December 1978 by the Judiciary Committee was titled:
NORTHERN IRELAND: A ROLE FOR THE UNITED STATES? FACT-FINDING TRIP TO NORTHERN IRELAND, THE IRISH REPUBLIC, AND ENGLAND AUGUST / SEPTEMBER 1978.
---
cemetery AND grave location
Name: Gate of Heaven Cemetery PHONE NO. (973) 887-0286
ADDRESS: 225 Ridgedale Avenue East Hanover, NJ.
---
HEADSTONE