Sacred Places
---
Republican Plot, Glasnevin Cemetery, Dublin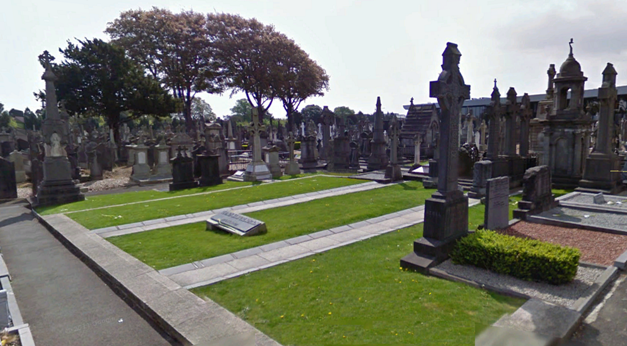 The Republican plot contains the remains of individuals involved in the 1803, 1848, 1867 Uprisings and in the War of Independence and the Treaty (Civil) War and other Irish Republicans post 1923.
The following historical figures constitute a fraction of the many others interred in the Republican Plot
Anne Devlin, Thomas Bellew McManus, O'Donovan Rossa, John O'Mahony, Countess Markieviez, Margaret Skinnider, Roger Casement, Cathal Brugha, Ernest Bernard O'Malley, Harry Boland and Daithi O'Conaill.
Commemorations are held there by various Republican groups and political parties to commemorate the 1916 Easter Rising and the anniversaries of the deaths of some of those buried there.
Glasnevin Cemetery remains under the care of the Dublin Cemeteries Committee