Sacred Places --Hallowed Ground
---
Arbour Hill Cemetery --- Burial place of the leaders of the 1916 Rising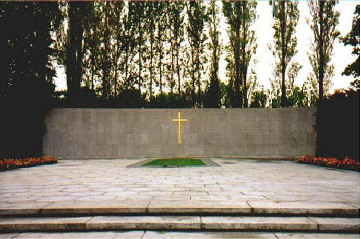 The military cemetery at Arbour Hill is the last resting place of 14 of the executed leaders of the 1916 Easter Rising. The burial plot includes the remains of Thomas J. Clarke, James Connolly, Patrick Pearse, Thomas MacDonagh, Sean MacDiarmada, Eamonn Ceannt, Joseph M. Plunkett, Edward Daly, Con Colbert, Michael O'Hanrahan, Sean Heuston, John MacBride, William Pearse and Michael Mallin. The leaders were executed in Kilmainham and then their bodies were buried in Arbour Hill.
The other two leaders executed are:
Thomas Kent who was executed in Cork Army Barracks and buried next to his execution spot. His remains were removed in 2015 and re-interned in the family burial plot in Castlelyons Cemetery near Fermoy in Co. Cork.
Roger Casement was hanged in Pentonville prison in London on the 3rd. of August, 1916. His body was disposed of, coffinless, in a quicklime pit.
The quicklime, they said, would consume the flesh and leave the white bones—the skeleton—intact, which could then be moved easily. -- Oscar Wilde,
His remains were returned to Ireland in 1965 and now rest in Glasnevin Cemetery, Dublin.
---
Republican Plot, Glasnevin Cemetery, Dublin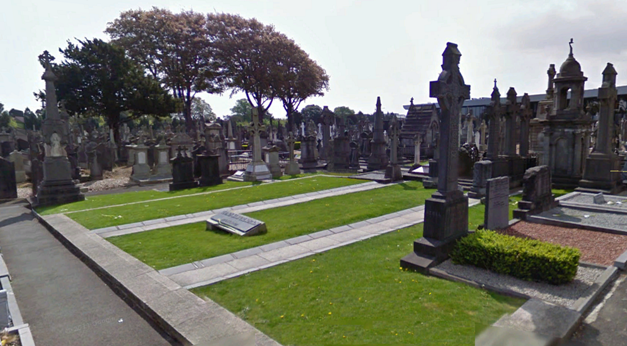 The Republican plot contains the remains of individuals involved in the 1803, 1848, 1867 Uprisings and in the War of Independence and the Treaty (Civil) War and other Irish Republicans post 1923.
The following historical figures constitute a fraction of the many others interred in the Republican Plot
Anne Devlin, Thomas Bellew McManus, O'Donovan Rossa, John O'Mahony, Countess Markieviez, Margaret Skinnider, Roger Casement, Cathal Brugha, Ernest Bernard O'Malley, Harry Boland and Daithi O'Conaill.
Commemorations are held there by various Republican groups and political parties to commemorate the 1916 Easter Rising and the anniversaries of the deaths of some of those buried there.
Glasnevin Cemetery remains under the care of the Dublin Cemeteries Committee