---
Helen Ruth Gifford (1880 – 1971)
Irish Republican, Labor Activist, Member of the Citizen Army, Easter Rising Participant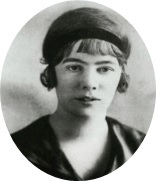 Early Years
Helen Ruth (Nellie) Gifford was the fifth child and second-eldest daughter born to Frederick Gifford and Isabella Gifford (née Burton) in Phibsborough, Dublin on November 9, 1880. Her Catholic father was a successful solicitor who practiced law within the confines and constructs of British Imperial Statutes. Her Protestant mother was a niece of Frederic William Burton, who during his tenure as director of the National Gallery in London, was responsible for acquiring many of its most prized works of art. Despite his very British credentials Frederic Burton was an ardent admirer of the men and women of the Young Ireland movement of the 1840s. --- continue
---
Joseph M. Plunkett (1887 - 1916)
Poet, Writer, Linguist, Irish Volunteer, Irish Republican, Easter Proclamation Signatory. Executed Leader of the 1916 Easter Rising.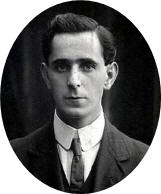 Early Life
Joseph M. Plunkett, the second of seven children, was born on November 21, 1887 in Dublin to George Noble Plunkett and Josephine Plunkett (nee Cranny).
Joseph's father was a wealthy barrister, a landowner and a property-developer. He was made a Papal Count in 1884 for donating money and property to a nascent Roman Catholic nursing order. He was also a Knight of the Equestrian Order of the Holy Sepulcher. In addition to his virtuous spiritual dimension he was an ardent Irish Nationalist and, after the Easter Rising, an Irish Republican who served in the government of the Irish Republic from 1919 to 1922. He also served as a TD for north Roscommon from 1917 through 1927. Joseph's mother was the daughter of another wealthy property owner.
---
Gobnaıt Ní Bhruadaır (1861 – 1955)
Writer, Nurse, Philanthropist, Member of Conrad na Gaeılge, Sınn Féın & Cumann na mBan, Kerry Co, Councilor & POW of the Irish Free State.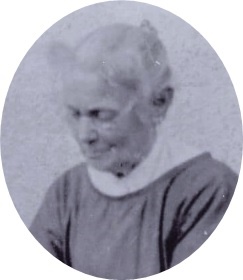 Early Life
Gobnaıt Ní Bhruadaır was born Albinia Lucy Brodrick on December 17, 1861 in Belgrave in the city of London. She was the fifth daughter of William Brodrick, 8th Viscount Midleton and his wife, Augusta Mary (née Freemantle), daughter of the 1st Baron Cottesloe. Both sides of her family were members of the English Protestant aristocracy and thus by virtue of their social status were gifted with great wealth, influence and privilege. Albinia enjoyed all the perks and privileges consistent with her family's status including attending concerts and balls at Buckingham Palace and visits to the House of Lords with her father.. --- continue
---
Timothy Deasy (1839 – 1880)
Fenian, American Civil War Veteran Veteran of the Fenian Rising of 1867, Member of the MA House of Representatives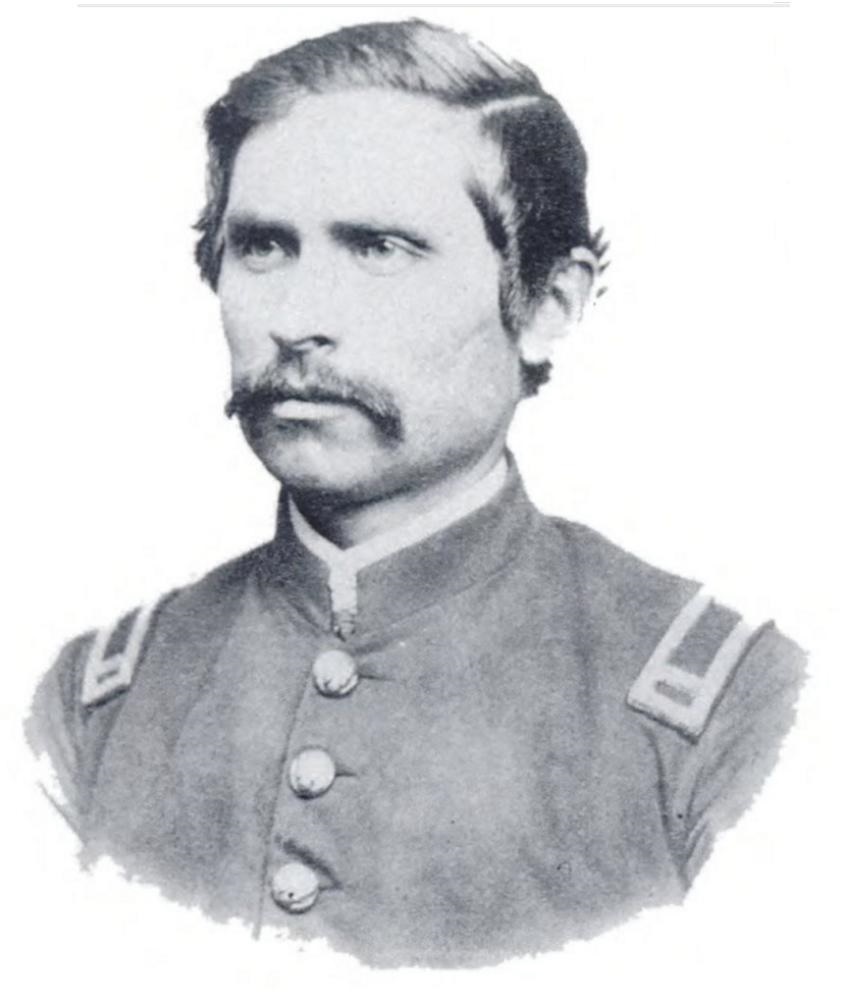 Timothy Deasy was born in Farran, Clonakilty, Co. Cork, Ireland on February 20, 1839.
In September of 1845 six years after Timothy was born, the potato blight first appeared in Ireland destroying one third of the country's potato crop. The following year, the returning blight destroyed almost all the crop catapulting the country into an unimaginable disaster, a period of mass starvation (the Great Hunger) that by 1850 had reduced the population of Ireland by 2.5 million.
The ever-worsening starvation greatly increased the spread of the omnipresent life-threatening diseases far beyond Ireland's western and southern regions most severely affected by the blight. Death from starvation and disease peaked in 1847, the year the Deasy family joined the exodus out of Ireland, having by then lost a child to the unfolding calamity. --- continue
---
Alice Milligan (1866 – 1953)
Gaelic League activist, Irish Republican, Journalist, Playwright, Publisher, Poet and Human Rights Advocate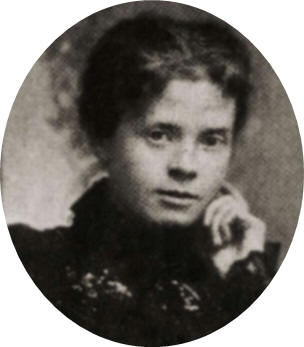 Alice Letitia Milligan, the third of thirteen children, was born to Charlotte Burns and Seaton Milligan on September 14, 1866 near the town of Omagh in Co. Tyrone. Of the thirteen children born to the Milligan's, only nine survived their childhood, due to the prevalence of highly contagious diseases including dysentery, smallpox, tuberculosis, influenza and pneumonia that bedeviled Ireland and most if not all of Europe at that time.
Although the Milligans were Protestants (Methodists) they were not members of the Protestant Ascendancy. The Ascendancy was comprised only of trusted members of the Anglican Churches. All other religious denominations were excluded because they were considered untrustworthy by the British establishment.
The Ascendency controlled the political, social and economic lifeblood of Ireland on behalf of the British establishment who in turn rewarded them with lordships, large estates and government positions. Despite their perceived untrustworthiness, the Milligans and many members of excluded Protestant denominations remained loyal to the British monarch and supporters of colonial ideology.
---
Sidney Gifford Czira (1889 – 1974)
Irish Republican, Suffragette, Writer, Journalist, Radio Broadcaster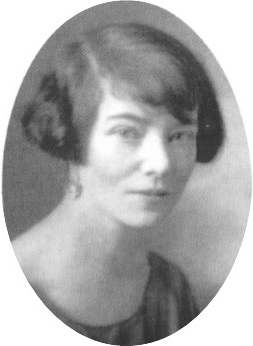 Sydney Madge Gifford, the youngest of twelve children, was born to Frederick Gifford and Isabella Gifford (née Burton) in Rathmines, Dublin on August 3, 1889. Her catholic father was a successful solicitor who practiced law within the confines and constructs of British Imperial Statutes. Her protestant mother was a niece of Frederic William Burton the renowned painter who, during his tenure as director of the National Gallery in London, was responsible for acquiring many of its most prized works of art. Despite his very British credentials. Frederic was an ardent admirer of the men and women of the Young Ireland movement of the 1840s.
Politically the Gifford's were conservative and unionist who supported British rule in Ireland. In what could be considered a symbolic act of affirmation of their Britishness they raised their children in the mother's Protestant faith. That decision was also a clear and defiant rejection of the Catholic Church's Code of Canon Law regarding the children of mixed marriages.
---
Dr. Andy Cooney (1897 – 1968)
Medical Doctor, Chief of Staff of the IRA, Orator, Humanitarian, Veteran of the Irish War of Independence and the Treaty War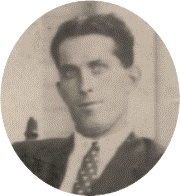 Andy Cooney, the second of three children, was born on April 22, 1897 to John Cooney and Mary Anne Cooney, (née Gleeson) in Ballyphilip, Nenagh, Co. Tipperary.
As a young man Cooney's father, John, studied for the priesthood at a seminary (possibly the Franciscan Friary) in Ennis in Co. Clare. When the Bishop of Killaloe found out that John's father, Patrick, was a member of the Irish Republican Brotherhood and a Land League activist, he expelled John from his novitiate, since the Church would not take a chance on young men with a history of defiance or critical thought in the family's background.
After that snub by the Church, Cooney's father became a landowner, a phenomenon hitherto impossible prior to the enactment of several Irish Land Acts precipitated by the Land Wars of the late 1870s and early 1880s, and afterward by a continuous prolonged period of agrarian agitation led by the Irish National Land League.
---
Maud Gonne (1867- 1953)
Irish Revolutionary, Patriot, Suffragette & founder of Inghinidhe na hÉireann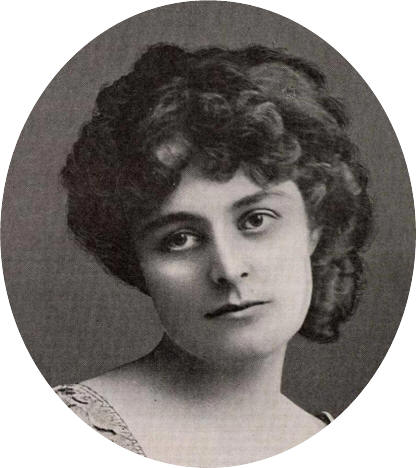 Maud Gonne, the eldest of two daughters, was born on December 20, 1866 to Thomas Gonne and Edith Frith Gonne, nee Cook, in the village of Tongham in Surrey in England. At the time of her birth her father, Thomas, was an British Army officer stationed at the Aldershot military garrison, located close to the village of Tongham. Her mother, Edith, was a member of a wealthy textile manufacturing family with a transgenerational history of government and military service.
In 1867, when Maud father's regiment was transferred to the Curragh army base in Co. Kildare, to help quell ongoing Fenian activity and prevent another Rising, the family followed, taking up residence in Donnybrook, a suburb of Dublin city. continue
---
John Daly (1845 – 1916)
Irish Patriot, Fenian, 1867 Rising Veteran, Political Prisoner and Mayor of Limerick.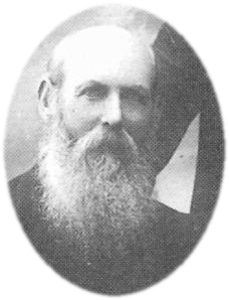 John Daly, the sixth of seven children, was born to John and Margaret Daly, née Hayes in Limerick City, on October 18, 1845. His entry into the world coincided with the onset of the Great Hunger, a cataclysmic event in Irish history that spawned evictions, death and inhumanity, in a land of plenty. It also resulted in the banishment of over one million refugees to England, Scotland, Wales, North America, and Australia. For many, the ships that carried them to North America and Australia, became their coffins, and the seas they crossed became their graves. --- continue

---
Lily Kempson (1897 - 1996)
Patriot, Labor Activist, Citizen Army Volunteer, Veteran of the 1916 Easter Rising.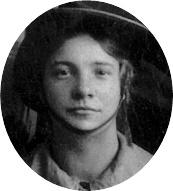 Elizabeth Ann `Lily' Kempson was born in Co. Wicklow, Ireland on Jan. 17, 1897. She was the fifth of nine children born to James Kempson and Esther Kempson (Moore). Her mother, Esther, who was born in Co. Wicklow, died in 1919 during the flu epidemic. Her father, James, who was born in Co. Carlow, died in 1940.
The family moved from Carlow to Dublin when Lily was still a young child. They lived in abject poverty in a rundown 2-room tenement flat in Piles Buildings off Golden Lane with their maternal grandmother. Golden Lane is located on the south side of the river Liffey close to the City Center. At that time, housing conditions in Dublin for the working class were the worst of any city in the United Kingdom. -- continue
---
Easter Week
Joyce Kilmer
In memory of Joseph Mary Plunkett
("Romantic Ireland's dead and gone,
It's with O'Leary in the grave.")
William Butler Yeats.

"Romantic Ireland's dead and gone,
It's with O'Leary in the grave."
Then, Yeats,what gave that Easter dawn
A hue so radiantly brave?
There was a rain of blood that day,
Red rain in gay blue April weather.
It blessed the earth till it gave birth
To valour thick as blooms of heather.
Romantic Ireland never dies!