1916 Easter Rising Centennial Commemoration
The Following videos were shown at a 1916 Easter Rising Centennial Commemoration held in New York on April 24, 2016.
Video 1 pays homage to the Volunteers executed and killed in action
Video 2 pays homage to the children killed during the week of the Rising.
Click on the images below to download and view the videos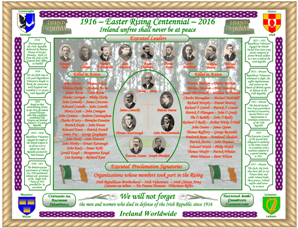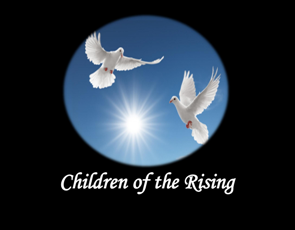 Video 1 Video 2
---
Roger Casement's speech from the dock
Roger Casement (1864-1916) was a British consul by profession, well known for his reports and activities against human rights abuses in the Congo. He was executed for treason in August 1916, following the Easter Rising against British rule in Ireland earlier that year. This is the speech he made after his conviction on 29 June.
---
My Lord Chief Justice, as I wish my words to reach a much wider audience than I see before me here, I intend to read all that I propose to say. What I shall read now is something I wrote more than twenty days ago. I may say, my lord, at once, that I protest against the jurisdiction of this court in my case on this charge, and the argument, that I am now going to read, is addressed not to this court, but to my own countrymen.
There is an objection, possibly not good in law, but surely good on moral grounds, against the application to me here of this old English statute, 565 years old, that seeks to deprive an Irishman today of life and honour, not for "adhering to the King's enemies", but for adhering to his own people.
When this statute was passed, in 1351, what was the state of men's minds on the question of a far higher allegiance -- that of a man to God and His kingdom? The law of that day did not permit a man to forsake his Church, or deny his God, save with his life. The "heretic", then, had the same doom as the "traitor"... continue
---